After several years of predictability, 2020 was one of the most tumultuous years in recent real estate history, and 2021 looks set to be equally uncertain.
Coronavirus vaccines, social impact, climate change and what constitutes a mainstream real estate sector will be on investors' minds in the new year, according to UBS Asset Management. Here are the investment bank's top 10 real estate questions for 2021.
What are the different COVID-19 scenarios?
This is the central question for much of humanity, not just real estate. UBS's base case is that "vaccination will be effective, become widely available in 2021 and allow the economy to gradually recover to sustained growth." This will support real estate occupier demand and investor confidence, it said.
If the vaccine is rolled out more quickly than expected, leisure and hotels will see the biggest benefit. If it is slower than expected, well, 2021 will be "lacklustre," the polite term used by UBS. If the virus mutates and proves resistant to the vaccine, "This could see the pandemic endure and ultimately force society to adapt to live with the virus on a permanent basis, radically altering the way we live." Best not to think about that too much.
What is the role of real estate in client portfolios post-COVID-19?
The pandemic has shown that the income component of real estate can be risky. But in a world where central bank stimulus keeps stock prices high and bond yields low, prime real estate where the income is very secure will continue to be highly desirable to institutional investors who need to pay out liabilities, and so capital will keep chasing the sector and liquidity will remain high, UBS said.
Will COVID-19 reverse the urbanisation megatrend?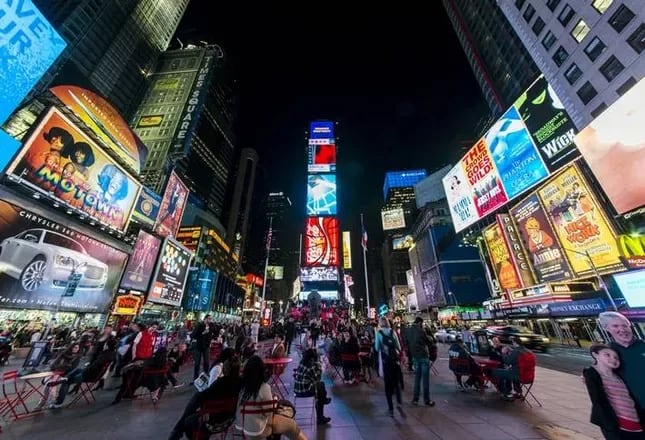 Spoiler alert: no. As long as vaccines are effective and the world returns to something like normal, jobs will still remain in cities, which means people will still want to live in them. UBS predicts people will come into the office less but that totally remote work is unlikely to take off, especially among younger workers who need to be in the office to learn and forge relationships.
What will corporate office occupancy look like at the end of 2021 and what is the future of this sector?
Despite the above, we'll be using offices less in the future, UBS said. The desire to work remotely at least part of the time will stick, and companies are planning to reduce their office footprints, which will bring swathes of grey space onto the market. Offices will need to beef up their social interaction space to entice people in.
Will the social component of ESG gain in importance in the aftermath of the COVID-19 disruption?
The coronavirus pandemic has highlighted some major gaps in the social infrastructure of countries like the U.S. and UK, particularly regarding the quality of housing for the poor, elderly and vulnerable. Real estate has the ability to fill some of these gaps, UBS said, and the pandemic will catalyse the interest in social impact investing that was already manifesting. The same is true of real estate firms taking necessary steps on diversity and inclusion.
Is logistics real estate overpriced?
Logistics was on a tear even before 2020, but the pandemic put a rocket under demand for the sector from occupiers and investors, with yields in many markets now below 4%. So, is that too expensive? On the one hand, short-term increases in demand are part of a wider structural shift in the sector's favour, which should help demand endure, UBS said. On the other hand, the bidding on some deals has an air of clamour about it, "which questions the robustness of some of the underwriting," according to UBS. In the foreseeable future, the bank decided, the sector will remain robust.
Is retail still a Big 4 sector?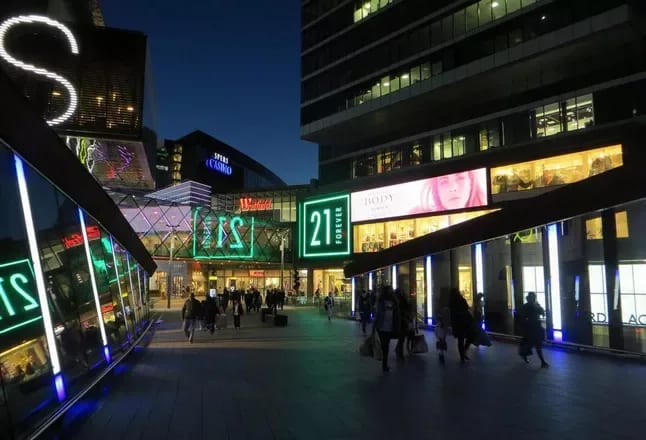 The Westfield shopping centre in Stratford, London, saw about 50% of the usual footfall when it reopened following the UK's lockdown.
Yes, but it is shrinking. Even after recent value declines, retail comprises 19% of the NCREIF U.S. Property Index as of Q3 2020 and 23% of the
MSCI
Global Property Index as of year-end 2019. The retail allocation of large, diversified core funds is a bit lower, at just 14% of portfolios in the U.S. In the short term, it will likely continue to recede as a proportion of portfolios, but as retail space is repurposed into new mixed-use schemes, it will still have a place in institutional portfolios, UBS said. It is unlikely to ever regain the prominence it enjoyed at the beginning of the century, however.
What is the likely growth trajectory of emerging sectors like medical offices and data centres?
Real estate asset classes like medical offices and data centres have outperformed traditional areas this year, but will the niches ever become mainstream? UBS argued not quite yet, but investors are becoming more comfortable with the operational aspects of these sectors, and the more people invest in them, the better they will be able to price the risk of niche sectors and the more popular they will become.
What impact might climate change have on real estate insurance costs?
Today, not that much, but going forward,
a lot more
. UBS said re-insurance companies in particular are paying much greater attention to the potential impact of climate change and are creating dynamic models to factor this in when pricing building insurance. In a decade, climate change will likely have an impact on a real estate asset's value, UBS said.
Rates are low while risk is not. What is the current state of the lending markets?
"Following the onset of COVID-19, initially there was a freeze in the market as lenders struggled to underwrite deals," UBS said. The money to be made by the spread between low interest rates and high lending margins was offset by worries about where values were heading, particularly in office and retail. In these two sectors, margins are up by about 25 basis points, while loan-to-value ratios are down by about 5% to 10%. Logistics, however, has seen increased interest. UBS said there is money to be made lending to good assets at high margins, but care needs to be taken that you don't back the wrong horse.